In 1996, Marvel filed for bankruptcy. Then, a millionaire (now a billionaire) Ron Perelman decided to buy the company and save them. With his investment, they managed to avoid falling into the abyss and went on a road of making billions. Today, some 20-odd years later, Marvel is creating some of the most ambitious projects for the big screen, and selling toys and comics all over the world.

They haven't stopped there. Superheroes represent a perfect storyline platform for video games, where you can create an action-packed game intertwined with a compelling story. They started off as arcade games in video arcades. Now, they are complex games available both for PC and consoles. If you're looking to kill some time, or just need something to take your mind off of that dramatic end to the Avengers: Endgame, here are ten of the best Marvel games you can play today.
The Punisher
Arguably, everyone's favorite MCU antihero, Frank Castle, received its video game edition in 2005, and you can play it on PC, PS2, Xbox, and Xbox 360. The creators decided to bring us the Punisher in the way he was originally meant to be — no snappy comebacks, no nonsense. Just plain old revenge-fueled maniac who will stop at nothing until he kills those responsible for his family's death.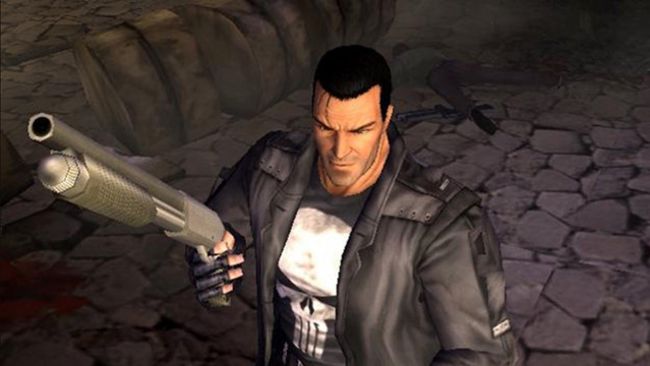 You take control of Frank as you go around New York, looking for information on your enemies and clearing the streets from the mob. The game has lots of exploratory and stealth missions, but, most importantly, it's filled with action, as you go around killing lots and lots and lots of enemies. This isn't one you'd want to play with your kids, as it's a highly violent game, often brutal, with Frank showing no mercy. Interrogation sequences can become too graphic for some. It's just like the good old Punisher in the comics from the 1970s and 1980s.
Spider-Man 2
The oldest one on the list, but definitely an evergreen. Released in 2004, Spider-Man 2 is available for consoles, many of which are no longer in use — GameCube, PC, Nintendo DS, PS2, PSP, Xbox, and Game Boy Advance. The storyline is based on Sam Raimi's Spider-Man trilogy, where Tobey Maguire played Peter Parker. This game is one of the most popular Marvel releases, especially due to the fact it was ahead of its time.

When you weren't completing missions hunting down Doctor Octopus, you had an open-world map of Manhattan to explore. As Spider-Man, you could effortlessly scale up and down buildings offering you a unique point of view. 
Deadpool
Deadpool is everyone's favorite trash-talker from the MCU. His irreverent sense of humor becomes dark at times, but it remains hilarious throughout the story. They released the game in 2013, and it's available on PS4, PS3, Xbox 360, Xbox One, and PC.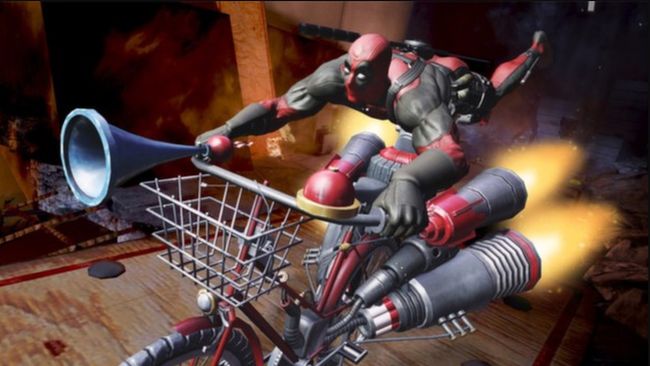 As you'd expect from a release that revolves around Deadpool, it breaks the fourth wall, with the meta-story following Wade Wilson trying to pitch an idea for "the most amazing video game ever." Deadpool even hires Nolan North to help him with the pitch. After that, you'll have to make your way through mayhem! You'll have to face explosions, clones, time travel, etc. Other Marvel characters make cameos, making the game even more interesting.
The Incredible Hulk: Ultimate Destruction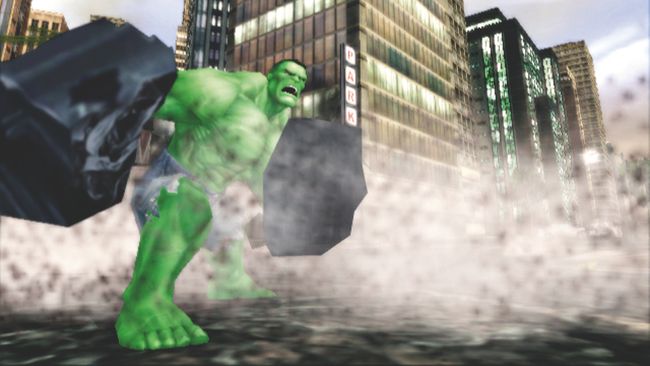 The graphics are a bit 2005-y, but then again, they did release the game in 2005. Made for Xbox, PlayStation 2, and GameCube, the game is more than aptly named. Playing as Hulk, you can go around the open world map and smash virtually any block available to you. Destroying a few buildings will bring you more than just the satisfaction of doing it. Concrete boulders that form after you destroy a building can help you defensively by providing cover. Additionally, you can use them as a weapon and throw them at your enemies. It's a highly addictive game which will put you against some of the supervillains like Abomination, Devil Hulk, and Mercy.
Telltale's Guardians of the Galaxy
When the movie Guardians of the Galaxy hit the cinema and achieved great success, it wasn't a question of if but who and when they would make a video game about it. And the answer was in 2017, by Telltale Games. They released four versions of it — for PC, iOS, Android, PS4, and Xbox One.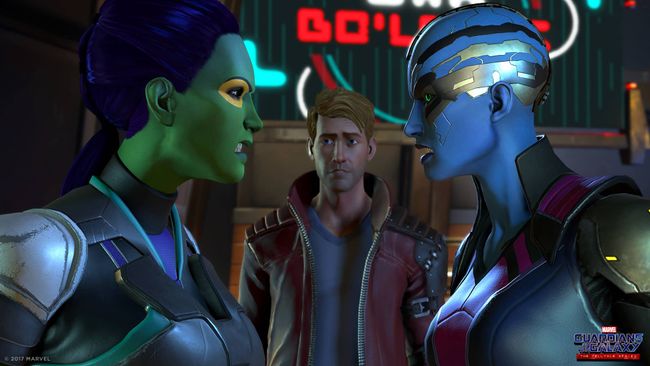 As is the case with other Telltale games, this one is about the journey and the story. Yes, there is some simple combat involved, but the point of the game is about Star-Lord (Peter Quill), his adventures and interactions with other Guardians. Telltale has been adding new story arcs on the go, so there's always something new to look forward to. Depending on the answers you choose and the decisions you make, there are different endings which rely upon you.
Lego Marvel Super Heroes
Released in 2013, this game is available on multiple platforms: Wii, PS, PC, Nintendo, iOS, Android, and Xbox. This one combines the works of possibly two greatest companies — Marvel and Lego. A great part of the Marvel comic universe is in the game, with over 180 characters joining in on the fun. From Luke Cage, Nick Fury, and Jessica Jones to more popular heroes, such as Thor and Iron Man, you can control all of them and use their special abilities to solve different puzzles and tasks.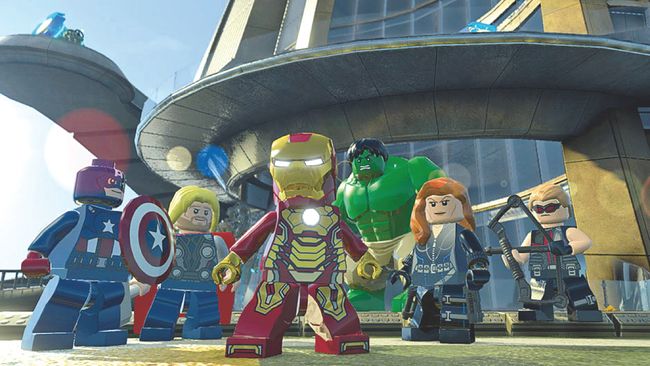 It has an open-world map, with many hidden collectibles which give you a reward if you manage to find them. With such a crew gathered together, the task won't be a mundane one — your job is to save the world. You can play in singleplayer mode, or join a lobby with your friends and play together. Both of these options run smoothly, and the game promises a great deal of fun.
X-Men Legends 2: Rise of the Apocalypse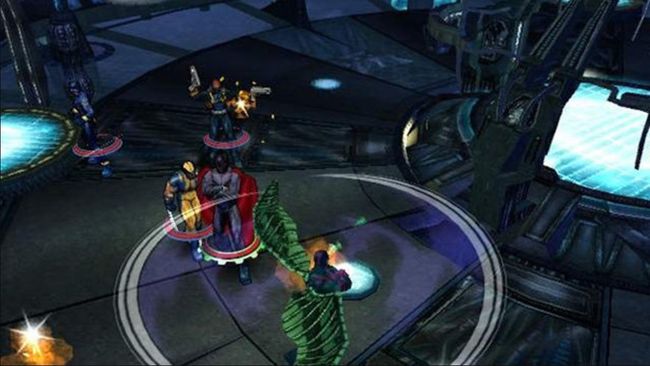 You can play this game as a single player, but it reaches its heights when you manage to get your friends to play in a four-player co-op. X-Men Legends 2 entered the scene in 2005 and was made available for PC, PlayStation 2, Xbox, PSP, and GameCube. The likable group of misfits has gathered together to stop Apocalypse, an overpowered mutant villain who has made his life goal to kidnap your friends and allies. And, while he's there, he wants to wreak havoc on Earth. As you progress, you unlock new skills and abilities, which makes you more powerful and competent to face the supervillain.
Ultimate Marvel vs. Capcom 3
The title tells you exactly what to expect from the game and exactly what you'll get — it's a mashup between the fighting game Capcom 3 and the MCU. Even though it's been out since 2011 (for PS4, PS3, PS Vita, Xbox One, Xbox 360, and PC), it's still considered one of the best fighting games out there. It comes with a great design and flawless gameplay, while combining popular characters from different universes, so you can see who would win in a standoff between Ryu and Groot. Or, for instance, you'll get an answer on who would win in a fight — Iron Man or Vergil from Devil May Cry?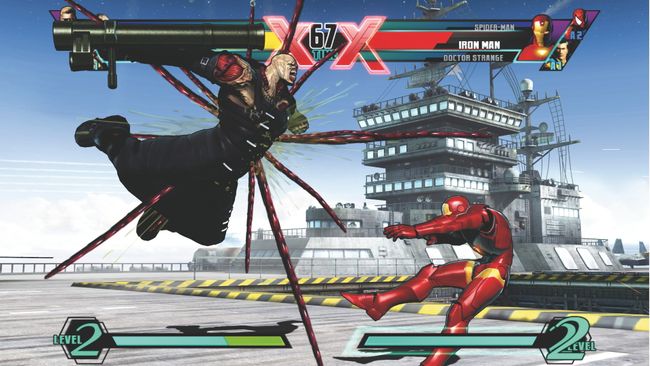 You can choose three different characters and face your opponent in a battle where the winner is the first one to defeat all three fighters. The character cast is vast, the art style is similar to comics, and you can experience the unique crossover between Team Aerial Combo and X-Factor gameplay designs.
Marvel Heroes
When you have a universe such as the MCU, with thousands of villains and heroes, it's only normal that, at some point, someone would come up with an idea for an MMO. As is often the case with other MMOs, the more you play Marvel Heroes, the more interesting and fun it becomes. Heroes hit the shelves in 2013, with versions available for PC, Xbox One, and PS4. If you're a console gamer, you can get a new version, published in 2017, called Marvel Heroes Omega.

In Heroes, you can choose from more than 100 characters, and there's an abundance of specialized loot for each of them. There are several ways you can play this game. It's all up to you. You can collaborate with others and fight Ultron, complete the story mode, or just wander about the open world, visiting places familiar from the comics.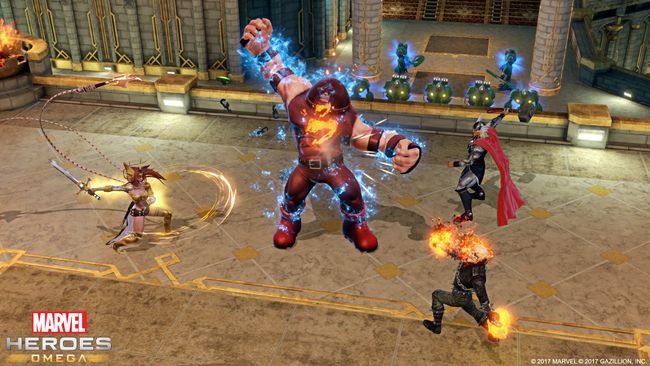 Marvel Ultimate Alliance
A year after they came out with X-Men Legends 2, Marvel Studios decided to follow the same pattern and not change the winning formula. As a result, in 2006, we received Marvel Ultimate Alliance, a game you can play on PC, PS2, PS3, PS4, PSP, Game Boy Advance, Xbox, Xbox 360, and Xbox One.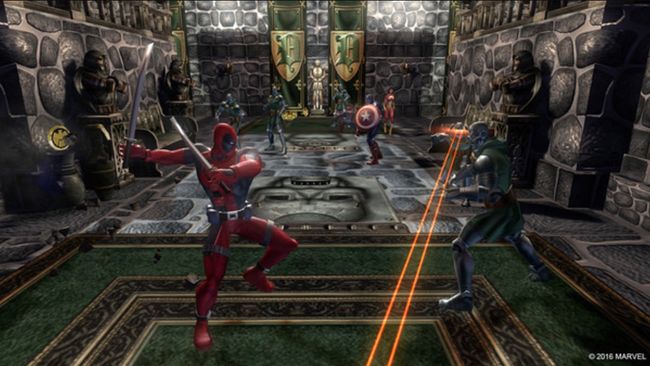 They added a wider selection of characters and expanded the universe to attract a larger crowd. There were special bonuses on offer if you play co-op with your friends, or for other all-play modes with Avengers, Fantastic Four, X-Men, and other squads within the universe. Depending on how many side quests (and which ones) you complete, there were several different endings to the game, so you could complete the game multiple times.